Lamb Zurbiyan is an Arabic authentic recipe and its basic ingredients are rice and meat. This recipe is characterized by its use of a variety of used spices.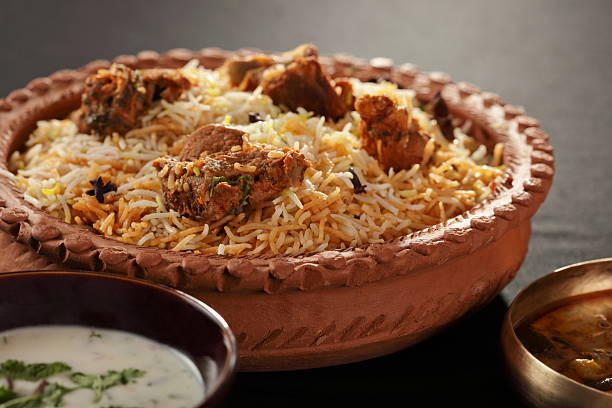 Lamb Zurbiyan
This meat Zurbian resembles Bryani very much. And this recipe is packed with nutrients and fibers; you will enjoy it very much.
Print
Pin
Comment
Ingredients
2

pounds

of lamb pieces

with bones

8

cups

of water

2

cubes

of MAGGY chicken stock

2 1/2

cups

basmati rice

3

piece

medium onion

finely chopped

1

cup

of yogurt

2

pieces

medium tomatoes

finely chopped

1/2

tablespoon

white ground pepper

1/2

teaspoon

ground cumin

1/2

teaspoon

ground coriander

1/4

teaspoon

of ground cardamom

3

pieces

garlic cloves

crushed
Instructions
Start by placing the lamb pieces and the water into a large pot; then bring to a boil and remove any froth when it appears.

Add in the MAGGI Chicken Stock cubes; then cover and let simmer over a low heat for about 1½ hours

Remove the pieces of lamb from the stock; then add the rice to about 6 cups of about 1500ml and let boil for about 10 minutes

Drain the rice and set it aside; then heat the ghee in a large pan and add the stock, which should be around 6 cups or 1500ml, and boil it for 10 minutes or until almost cooked.

Drain the rice and set aside.

Heat the ghee in a large pot; then add the onions and sauté for about 5 to 7 minutes

Add in the cooked lamb pieces to the onions and mix very well

Mix the yogurt with the spices, the garlic, the tomato and pour the mixture over the lamb and gently stir

Add the cooked rice over the mixture of the meat and cook all together for about 25 to 30 minutes over a medium low heat for about 25 to 30 minutes

Serve and enjoy your delicious dish with fried nuts of your choice!
Notes
Nutrition Information
Calories: 419| Fat: 11 g | Carbohydrates: 41 g | Fiber: 1 g |Protein: 35 g